ABOUT IMAGINE WEB CREATION
Here at Imagine Web Creation we not only design websites, but we create sites that are strong with SEO features. With our vast experience of international marketing here in Hawaii, Japan, and the United States we help grow your business to its full potential.
Our team of bilingual experts not only speak and read dual langues, but understand the culture trends that both the US and Japanese media offer. Here in Hawaii, we have over 1.5 million visitors from Japan, and our economy greatly depends on the Japanese market. We will help your company get your products and services recognized by the Japanese market.
We are the pioneers of Japanese SEO & WEB design here in the US. Japan has a population of 127 million people living in a area roughly the same size as California!  Compared to the diverse U.S keyword trends, Japan has a more centralized market trend you and your company can really focus on.
Here at Imagine Web Creation we strive to minimize the gap between international commerce and trade in the U.S and Japan.
We Specialize in Bilingual SEO and Web Design
Our specialists will grow your site to new global markets
Contact Us
COMPANY INFORMATION
Name: Qyujin Person Corporation
Tradename: Imagine Web Creation
President: Kanzo, J Nara
Established :2006
Hawaii Department of Commerce

Stocks Issued: 100,000(Capital Stock)
Trade Name: QPWANTED
Type:Domestic Profit Corporation
DCCA Filing:Go To DCCA

Trade Bank
Contact
Hours:week day 09:00~18:00
Address:1785 S. King Street Suite 7, Honolulu, HI, 96826
Holidays: Saturday, Sunday, State and National Holidays
COMPANY OPERATION
Services

WEB Design
WordPress
WEB Marketing
SEO & SEM
IT Consulting
Online Advertising
System Development
Video Filming and Editing
E Commerce Development
CMS Development
Mobile & Smart Phone Website

Site Operated by Q.P
President: Kanzo J Nara
Kanzo Nara was born and raised in Japan. Having a American mother (From Wisconsin) and a Japanese father he was raised in a perfect environment to become a fully bilingual individual. Attending Japanese school provided him the opportunity to learn all the Kanji you need to read and work in Japan. Kanzo also spent a year living in the Soviet Union in the early 90's. For high school, with plans to go to an American University, he attended a International School, and then moved to the US for college.
Kanzo went to college while working full time at Japanese corporations in Honolulu, San Francisco, and Taipei. While living in San Francisco he was put in charge of west coast marketing. This is where he began to have the ideas he has today for WEB and international marketing.
After returning to Honolulu he incorporated his first company Q.P Corporation, and launched Imagine WEB Creation in 2006.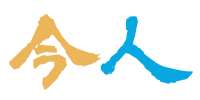 Request Your Free Estimate Today !!
Take Advantage of our 1st Hour Free Consultation
Contact Us
Estimate